FEATURED IN

There's a reason women don't get the results they want
when it comes to energy, fatigue and brainfog in midlife. There's
a lack of
application, personal attention and meaningful data.
FuelBetter Formula™ combines education
with private coaching and advanced nutritional data
to create abundant energy, mental clarity and erase mid-life weight gain.
There's way more to healing your fatigue, low energy, sluggish thyroid than going over  some labs and asking if you have taken your supplements.
When's the last time someone took the time and energy to really help you dig into your health and nutrition and came up with a plan based on your own needs, data and food preferences?
I get it that you are tired of dieting and the depletion cycle of one size fits all nutrition. 
You would love to have endless and predictable physical and mental energy.
You're exhausted, run down and feel that this is your new way of living.
Eating less and exercising more isn't getting results.
You are often bloated after eating.
You don't get a good nights sleep.
You crave carbs, sugar and fats
You start a program but struggle to finish it
You suspect something isn't right but your doctor says your labs are fine.
You read the books, listen to the podcasts but you don't know where to start.
Your body is changing in ways you don't love
You don't want to take medications
Fatigue and low energy are damaging your life,
your work and your relationships…
and there are three BIG GAPS in all conventional
approaches that you have tried in the past.
Gap one: The one size fits all trap
You can buy all the books and listen to all the podcasts.  You can take some shakes and supplements.  But none of them are designed with you in mind.  There's no testing to support it being a fit for you. Plus, most books and podcasts in the health and nutrition field are written for and created for men.  There's practically nothing that accommodates women and especially not women over 40.
Gap Two: People are selling nutrition products and "health" coaching with no knowledge, training or experience to help YOU
We all know someone: a co-worker, a neighbor, a friend who is selling something for weight loss or energy. The problem is that they don't have the training or the knowledge to help you or to really solve your specific needs.  They also don't have the tools or data to deal with your own bio-individuality.
Gap Three: Being treated like a protocol or an outcome does a lot more than just give you bad results
On some level we all know that diets fail. But what happens when we don't listen to ourselves or don't address the low level fatigue is not just impacting our health.  It's a statement of abandonment or of blaming ourselves for  not getting it right. It's a slow but deep loss of ourselves and our identity.
Instead of feeling better…I got worse
Conventional medicine and diets failed me…
Instead of getting better with medical care and conventional "bro-diets" I got worse…..
But when I understood what was at the root of my fatigue, bad sleep and mood I wanted to make sure other women did not suffer the same fate or treatment.
This is more than a program for me.  This is a revolution in how to care for ourselves and demanding better.  It's a  calling to a new state of health and awareness.  I want to be sure you are getting the attention, the data and the support to feel at your very best.
Conventional medicine has no time for your story.  No interest in listening.  But true healing requires patience and presence. We've lost the nurturing side of healing in our impatient, "do as I say" medical model.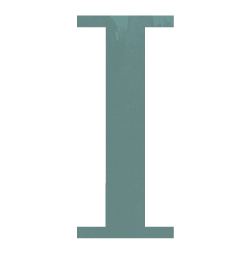 DID THE RIGHT THINGS AND STILL FAILED
As someone who had eaten all the so-called healthy foods and exercised like a fiend I thought I had a golden ticket to healthy.
I was completely floored when my health failed and I had cancerous nodules on my thyroid. On a sunny day, I walked out into a parking lot and wondered how in the world did this happen to me? I was a single mother to three young children.  There was no time to take a sabbatical.  Or write a book.  I had to get well.  Now.
Medical doctors were happy to prescribe surgery and radiation, but no one had a clue
how to help me recover from the deep fatigue, hair loss and weight gain that followed.
I had to figure out that what got me here in the first place had to be fixed.  And I was completely on my own to fix it.
Loneliness and frustration are not allies in your health story.
To  make  matters worse, its very common to experience feelings of anxiety and depression when your hormones and thyroid aren't working. I experienced crippling insomnia.  I lost confidence in myself and my days were unpredictable.
Without my system of fixing my digestion, correcting blood sugar imbalances and correcting deficiencies I continued to add more problems despite medications and doctors. 
Today, I have total ownership over my health.  And while I will always be a student and continue to learn, the way I feel now is a complete reversal of what I was feeling before.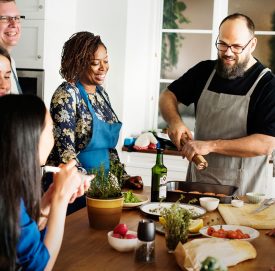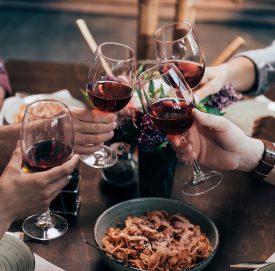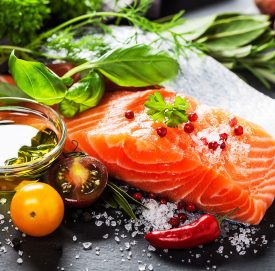 What would your life be like
if you had abundant energy
and exceptional focus?
You CAN!!!  It isn't impossible.  You don't have to be obsessed with your food. 
You don't  have to join a food cult, eliminate all your favorite foods or develop a food phobia.
Boundless Energy
The number one thing that all my clients tell me that they want is energy.  The Fuel Better Formula will deliver on it's promise of helping you achieve energy without relying on energy drinks, fizzy sticks or massive doses of caffeine.  That's because energy comes from your mitochondria.  Right now your mitochondria are starving.  When you learn how to balance your blood sugar, remove inflammation and eat the foods your GI Map will tell you are your best foods, your body will rebound and you will amplify your energy starting with how you feel when you wake up in the morning.
Improved Mood and Brain Function
Your body has dozens of hormones and neurotransmitters that affect everything from memory, to critical thinking, to mood, sex drive, creativity and feelings of happiness.  When your body is suffering from low blood sugar, bad gut function and poor digestion, this is the first thing to go because your body doesn't care how smart or happy you are.  Your body is keeping you alive.  You'll learn how to dramatically increase your mental clarity, have high cognitive function and improve your mood and your ability to handle stress.  You will be alert and content during the daytime and feel tired (not exhausted) at the end of the day.
Weight Reduction
Despite all the talk about diet and exercise, most of us are gaining weight, especially around our midsections.  Despite what you have been told, there's more to weight loss than willpower and reducing calories and portion size. For weight to come off and stay off, you have to put the body into homeostasis.  Your gut bacteria need to be happy.  You have to have to downregulate the symptathetic nervous system which is telling your body to hang onto fat because your body is in a chronic state of alarm.  You have to feed your body the right diet for you and remove foods that your body cannot digest.  And you have to do it in an order that becomes natural and feels good to you.  These changes are not hard but you have never done them before if you haven't improved your gut health or tested for your specific food intolerance.  When the gut is happy,  the bloat and inflammation subsides and your body will lose the weight.  You won't count points or obsess over macros. You'll fit into your favorite jeans.  You'll look forward to shopping for clothes.  You won't hide out at home in your high waist yoga pants because you aren't happy in your body anymore.
You absolutely can
EXPERIENCE ENERGY, CLARITY AND WELLNESS
without
THE HYPE AND HUMILIATION OF "CHALLENGES"
without
BUYING PROTEIN SHAKES OR USELESS PRODUCTS
without
BUYING EXPENSIVE FOODS OR STARVING YOURSELF
When it comes to your health, you actually ARE a special snowflake.
You'll get the data to prove that and my attention to ensure we see all of the points of your special snowflake needs.

Inquiry & Curiosity
Unless we know which foods your body digests and which one it reacts to, we can't put together a meaningful plan.  The tests we will be using will help you know if there are any gradual food reactions playing out in your health profile.

Community
Women often get ignored and dismissed in the health and nutrition.  Because of my experience working with over 400 women and female athletes, I am a real champion of women's wellness.  I cultivate a very wise and thoughtful group of women who are looking to elevate their well-being in all ways.

Resources & Guidance
It can be expensive and overwhelming to decide what or if you need to purchase something.  With over 30 years in health and food, I've seen it all.  I will guide you on whether you even need to buy anything (blender, collagen, supplement, protein) and show you to the most practical, useful, beneficial resources I know.

Shortcuts
While hacking and shortcuts in health generally aren't the best choice, sometimes we do need a bandaid or help knowing what's going to make us feel better faster.  My intake and assessments will help us decide what's going to have the biggest impact on your the fastest.  Sometimes we need that path to allow us room for what will follow.
Your life is about to get easier, lighter and brighter.  You will have total clarity and ease about your own health blueprint.
You will have steps to follow, connection and community and most importantly personal data to drive your actions.
I CAN'T WAIT FOR YOU TO DISCOVER
FuelBetter Formula™
A data-driven method for unlocking your best health and energy without products, potions or complex food formulas.
FuelBetter Formula™ is a revolutionary approach to health for women over 40 who want to double (or triple) their energy, jumpstart fat loss, and create lasting hormone balance without diets, restrictions or hassles.
Perfect for any woman who wants a deeper state of health, whether you have a known thyroid issue, suffer from adrenal fatigue, or simply want to take ownership of your wellbeing.
WHAT YOU'LL FIND INSIDE
Everything you need to find your natural energy, wake up feeling good with NO nonsense or fluff.
No clubs to join. No secret handshakes. No wasted time. No extremes…
just expert insight, personalized data and unparalleled support.
THE CORTISOL CONNECTION
Before we get to anything about eating, or nutrition, or supplement, let's take a look at the Big Mac that is living between your ears. Whether it's a belief about your body, a history of dieting or a long standing stress or trauma, we'll uncover what thinking is driving your beliefs, actions and physiology. 
MASTER YOUR MICROBIOME
Your gut health is deciding more about your energy, your weight and your mood than your genetics.  When your gut is happy, you will be full of energy. When your gut is imbalanced you will be moody, exhausted,  hungry, shaky and crave all the sugar all the time.  You will learn how to make your gut happy naturally.
EFFORTLESS ENERGY
Redbulls, lattes, energy drinks and sugar are the things we crave when our body isn't happy at the cellular level.  Balancing blood sugar is the most inexpensive and effective way to uplevel your energy.  You will learn the powerful way to rid yourself of crashes, shakiness and sleeplessness while calming the entire inflammatory chain reaction.
SPOTLIGHT COACHING & GUIDANCE
One to one spotlight sessions.  When it comes to your health, you really are a special snowflake.  No one is just like you. In addition to the community and group learning, you will get two personalized sessions with me to make sure you are going in the right direction and getting the results and feedback you need.
PERSONALIZED DATA
How often have you felt that not everything was OK but your doctor said your labs were normal?  There are clues in your labwork that can really help you know what you are missing and what are the sources of your fatigue.  Your course includes three separate biomarkers: Nutrient deficiencies, GI Mapping and Thryoid Labs.  You will get results as well as learn what steps to take to correct them.
WHOLE FOOD MASTERY
Real food, chef-created menus, delicious whole food mastery.  Non-fussy Food that you can make easily.
I will never sell you on packaged foods or meal replacements.   You don't have to spend hours in the kitchen or meal prep eating the same boring blah chicken and wilted broccoli. I will show you how to get the diversity into your diet with weekly menus, shopping guides and batch cooking. There will also be videos, tutorials and inspiration.
All the tools, data, support, advocacy and community you do need.
None of the fluff, confusion, overwhelm, restriction, waste, frustration you don't need.
SPACES ARE STRICTLY LIMITED
Because I provide one-on-one guidance in addition to the group, I can only accept 20 clients into this powerful program.
FuelBetter Formula™
Amplify your energy, gain focus and clarity, lose stubborn fat.
Eight (8) weeks of personalized training and guidance. . . . . . . . . . (Value $1997)
Eight (8) weekly AMA Calls throughout the program. . . . . . . . . . . (Value $997)
Three (3) 1-on-1 calls with me . . . . . . . . . . . . . . . . . . . . . . . . . . . . . . (Value $1500)
Professional review of your data with individualized protocol. . . .  (Value $997)
Two (2) guest Interviews. . . . . . . . . . . . . . . . . . . . . . . . . . . . . . . . . . . . .(Value $600)
8 Weeks of Chef-Designed Menus . . . . . . . . . . . . . . . . . . . . . . . . . . . . (Value $497)
Easy to use Shopping Lists . . . . . . . . . . . . . . . . . . . . . . . . . . . . . . . . . .  (Value $297)
High Energy Kickstart Guide . . . . . . . . . . . . . . . . . . . . . . . . . . . . . . . . (Value $497)
Supplement review and lifetime discounted supplements. . . . . . . . (Value $400)
Inner Game Mastery – Handling Adversity . . . . . . . . . . . . . . . . . . . .(Value $497)
Total Value = ($8279)
TODAY'S PRICE = $597 including GI testing

YES! I'M READY TO GET STARTED TODAY!

You're either 100% satisfied or…..I'll gladly refund you.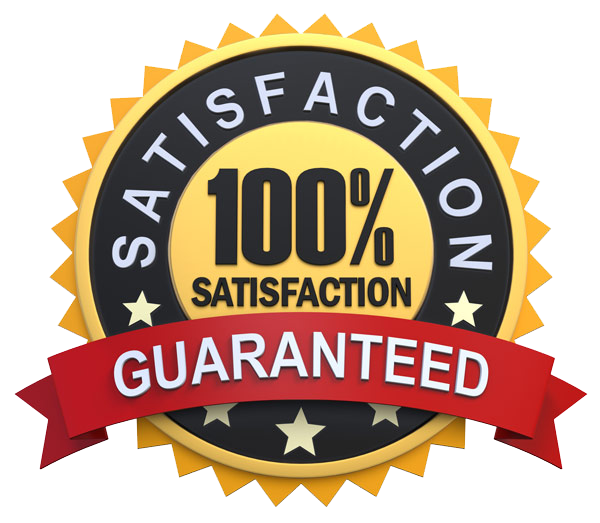 I want you to feel abundantly better.  If you do the work, I promise this to be a game-changer for how you feel and show up on a daily basis.  Your dramatically improved energy will permeate your life.
Listen, nothing changes if you don't do the work. I want the people who come into this program to be committed to transformation, so please consider your commitment before you enroll.
If, after 15 days, you've done the work and you still don't like your results or aren't happy with your outcome, I will happily give you a full refund.
WHAT MY CLIENTS SAY
Getting the  personalized data and the individualized plan makes all the difference
FuelBetter Formula™ is genius.  I had so many ingrained beliefs about food and dieting, "good" vs "bad" food, macros and counting calories that I needed to let go of. The things I had learned about food were no longer serving me and in fact, were hurting my health. Before I started working with Mary, I was exhausted, sick and feeling worn down.  I hired her to help me work through my food stuff once and for all so I can shift my mindset and stop obsessing about what I was eating, my weight and how I looked.
I did not realize how everything is connected. Mary helped me start to see food as a way to heal my body rather than a tool to force myself into a shape.  I had no idea how my gut and what I wasn't eating was playing into my chronic brain fog and forgetfulness. My energy has completely shifted since we started our work. I am sleeping better. I no longer need naps throughout the day and I think and have intelligent conversations with out getting lost halfway through my sentence.  I found Mary at the perfect time and I am so grateful for the work we've done together.
– SHANNON W., BUSINESS OWNER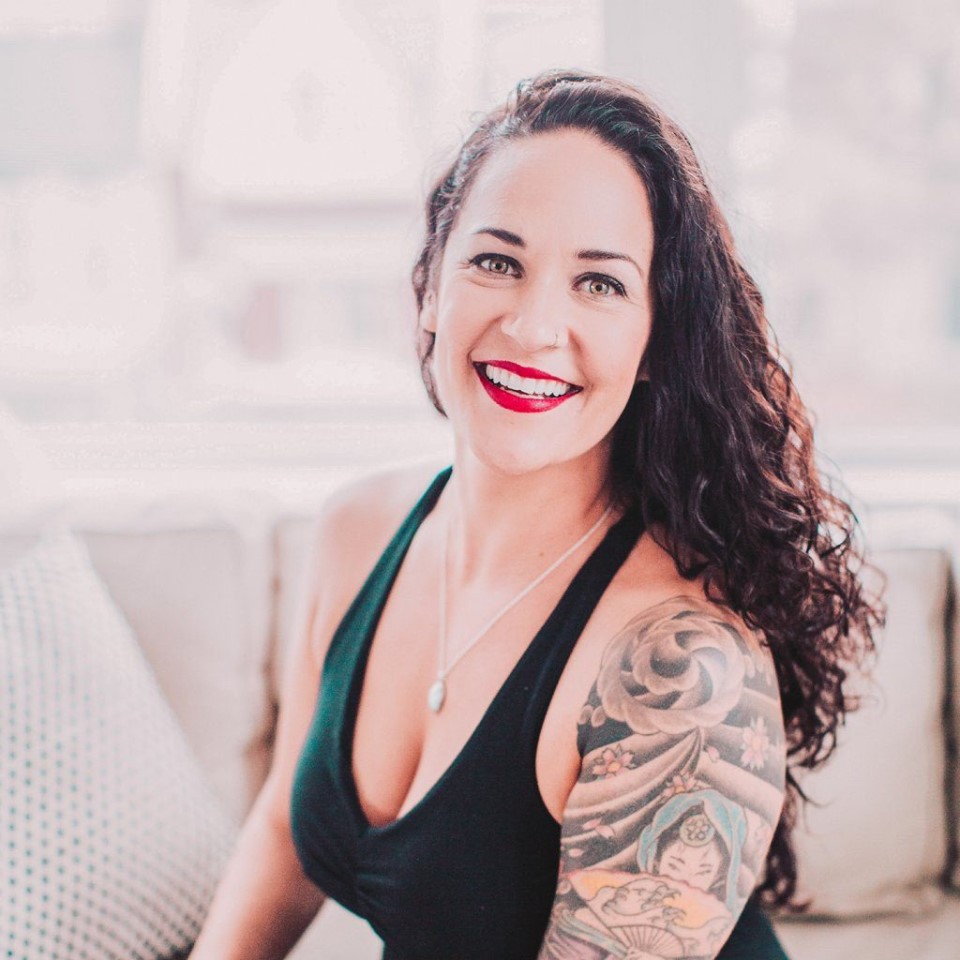 For years, I felt like a broken record in the doctor's office: extreme fatigue, sleep problems, low energy, feeling like a bag of bricks, and low grade depression and anxiety. I thought it was connected to my off and on thyroid issues. But for years, the answer was the same, "your levels are fine. It's just part of being a mom to young kids." I had accepted this state of being as "normal" yet constantly wondered if there was something more and if I would ever feel better. 
Then, I went through the worst year of my life in terms of stress and trauma. My brother died suddenly and grief made all my symptoms even worse. I got proactive and started focusing on the basics: sleeping, eating, moving and hydrating. But, my symptoms remained and even worsened in some areas. I knew I needed help figuring out the answers as to what was going on in my body. Enter Mary. 
I am still not quite sure how I stumbled upon Mary's website, but it definitely was an answer to so many prayers. Mary helped me to untangle all the strings that had been contributing to me feeling less than my best for years. She walked me through how to advocate for myself with doctors who wanted to just hand me an anti-depressant and send me home with no answers. She helped me figure out what tests I needed to have done that revealed a whole slew of vitamin deficiencies that were part of the puzzle that was keeping me from feeling my best. She taught me the basic building blocks that I was missing: steadying my blood sugar, gut health and hormonal imbalances. She helped me to figure out what foods my body responded best to and which it didn't. She taught me the connection between my autoimmune issues and all the other factors that were creating a perfect storm for my body to attack itself. 
Having gone through a medical trauma with my brother and my own years of searching for answers without being given any acceptable ones, I have learned the importance of taking control of my own health journey. Doctors are a great and useful tool, but they can miss connecting the dots of what is happening in your body. But for most of us, we don't even know what the first step should be and that's why having someone like Mary guiding us through the process of learning about our bodies and what makes them operate at their best is such an invaluable tool. I'm forever grateful for having stumbled upon her website because Mary's coaching has forever changed my life, my health and my ability to self-advocate. 
– CATHERINE, WRITER, MOTHER OF 3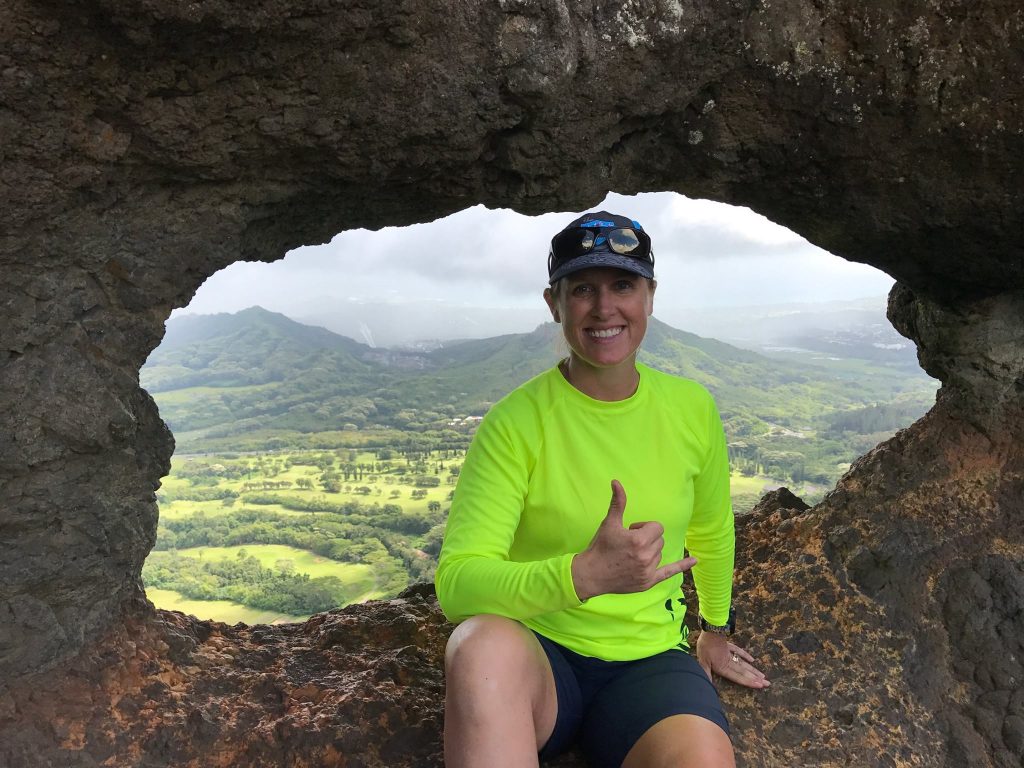 To say I had gut and energy problems would be an understatement.  I lost entire days of my life to a gut that hurt or was unpredictable.  I got no support from my physicians on what to eat.  Not only is my long standing gut issue (Chrohn's disease) in remission but I eat like a normal person.  I thank FuelBetter Formula™ for giving me peace and so much energy.  
– JEN M, DENTAL HYGIENIST, SAILING INSTRUCTOR
I couldn't remember the last time I really felt "good". I had just accepted being tired and out of focus as a natural part of getting older. That's what my doctor told me, after all.
The protocols I put in place after getting the data Mary recommended and following her guidance made a change in my life that is nothing short of astounding. I lost 17 pounds with nothing more than the prescribed change in my nutrition and habits, and I feel fantastic. I wake up with energy and clarity now that I hadn't experienced in years.
Mary was the answer that I needed to truly change my HEALTH – not just my waistline. FuelBetter Formula™ gave me my clarity and energy back, and I can't recommend the program or working with Mary highly enough.
– PAM C, BUSINESS OWNER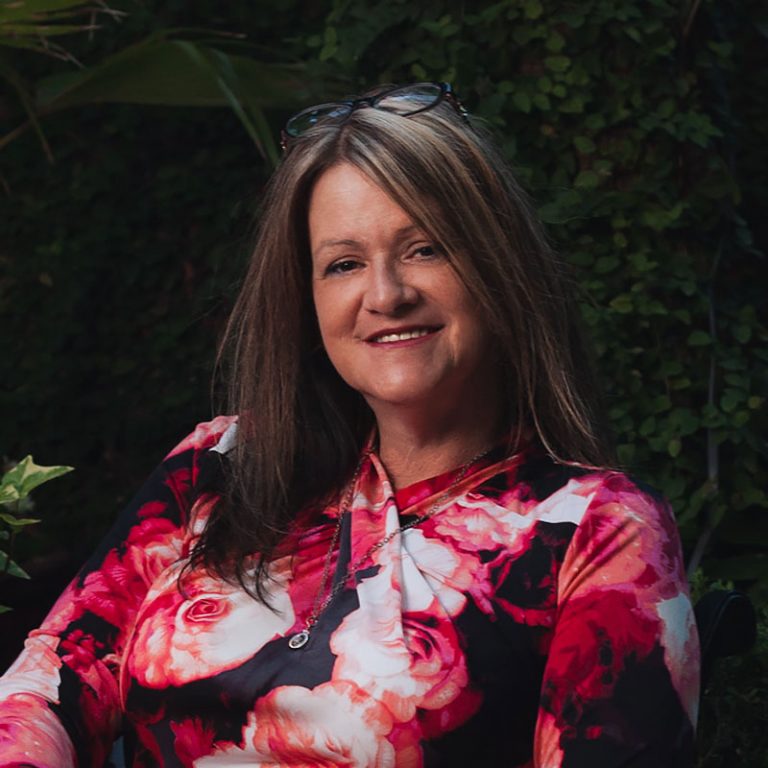 YOU can experience this transformation, too.
The time to make a difference and take ownership of your wellness is NOW. 
FuelBetter Formula™ is only open for a limited time and to a strictly limited number of participants.
Enroll in FuelBetter Formula™ Today
Amplify your energy, gain focus and clarity, lose stubborn fat.
Total Value = ($8279)
TODAY'S PRICE = $597 (includes GI Testing)

YES! I'M READY TO GET STARTED TODAY!

FREQUENTLY ASKED QUESTIONS
What YOU Need to Know Before You Enroll
Who is FuelBetter Formula™ for?
I work mostly with women over age 40 who are experiencing low energy, mood and weight gain.  FuelBetterFormula can help you if you are dealing with any diagnosis like Hypothyroidism or any digestive issue like IBS, Colitis or Chrohn's.  It's a great fit if you are someone who is doing all the right things in the gym or training and not seeing the results.  There is no one "diet dogma" so you won't be asked to be Paleo, Whole 30, Vegan.  All the foods are non fussy and can be modified.  FuelBetterFormula is a deep dive into body awareness.  It's not a quick fix or product based approach.
How is FuelBetter Formula™ different from other programs?
Most programs are one size fits all or one size fits many.  This idea over looks the reality that we are all different.  The data and custom protocols make it completely unlike other programs.  Also the sole goal isn't weight loss.  It's putting the body in an ideal state for weight loss.  It's asking the deeper questions of how did we get hear to begin with.  Each solution stacks on the other to address the whole of you not just a part.
In the beginning because the focus is on lowering cortisol and regulating blood sugar, it's more about when you eat than what you eat.  I make it so simple a child can do it.  I have raised three children and I run my own business.  If there's one thing I know it's how to make good food that's fast.  Unfussy.  I don't believe it complicated, expensive good.  Just good food that you can assemble easily.  But food that heals your body.
I am really busy!  Will my family like the food?
How is the material delivered?
You will have lifetime access to the video content and workbooks. Each lesson is short so that you can understand and implement.  No one has time or patience for long boring content.  You will have three one to one calls with me plus there will be a weekly "Ask Me Anything" call where you can get any questions answered.  You will be supported and surrounded by others on a similar quest.
What tests are included?  Are these extra?
You will get results for three different biomarkers. The program includes a GI Map so that you know any and all food issues and how to address those.  You will look at nutrient biomarkers that often create or worsen fatigue.  Finally you will get a full thyroid panel so that you can be sure that your thyroid is functioning optimally.  The tests can be done at home and with a visit to a local lab.
What's the pacing?  What if I am traveling or miss a week?
This is completely self-paced.  There are no detoxes or cleanses to follow. All the group calls are recorded.  You have lifetime access to the materials.  You schedule your calls with me as needed.  I prefer that you take your time rather than race.
Last thing.  The biggest challenge isn't the time or the money.
It's really about whether you want to continue in a state of overwhelm and fatigue, or do you want to to claim ownership of your health and wellness.
It's totally doable with a path, a plan and support.
Enroll in FuelBetter Formula™ Today to Transform Your Health
Total Value = ($8279)
TODAY'S PRICE = $597 (INCLUDES GI TESTING)

YES! I'M READY TO TRANSFORM MY HEALTH TODAY!

© 2019 Mary Miller Brooks – All Rights Reserved – Terms & Conditions