Go from
FATIGUED

to

FANTASTIC

!
Nothing chips away at your goals, performance or confidence like fatigue, overwhelm or burnout. Most women over 40 experience fatigue, only to be told eat less and exercise more. Or it's your hormones. But women are not small men. The Fuel Better Formula addresses the backbone of the female energy system.
You don't need a DIET

.

You don't need 100's of supplements

.

You don't need another one-size fits all solution

.

You can address what your body needs and your body will correct itself

.

Give me 8 weeks, and I will turn back over to you what is your birthright: vibrant health, renewable energy and a sustainable and personalized approach to real food.
Hi, I'm Mary Brooks and I help people fully solve their personal energy crisis with coaching and whole foods.
Addressing the Root Cause of fatigue is essential! I teach people how to uncover the physical and emotional causes of fatigue and solve them.
​
Whether it's low energy, poor rest, bloating and other digestive problems, afternoon crashes, or feeling run down or burned out, fatigue is discouraging! It's also a sign; a manifestation that all is not well physically - or even emotionally - at a deep level.
Fuel Better Formula: A program to create unstoppable energy in your life, in your work, and in your athletic performance.
Fuel Better Formula

is a whole-person,
whole-body navigation system.

It will walk you through the common deep-rooted causes of low energy, fatigue and weight gain.
It will help you navigate the changes to feel better now and in the long-term.

Low energy, fatigue, poor sleep and weight gain around the middle are signs that your body is no longer operating at its peak.

It's the check engine light of your body. Yours has probably been on for quite some time now. Left unattended, it can impact your long-term health, lower your resiliency and increase your susceptibility to other chronic or autoimmune conditions.

If you have been feeling run down, sluggish or mentally foggy, and have noticed more stress and anxiety creeping into your life, you may have accepted this as "the new normal".
Don't accept the
unacceptable

!

You may think that a jumpstart is all you need... but you are not a car
with a battery that can be easily swapped out every few years.

After working with hundreds of clients to understand how issues of cortisol, gut health, inflammation and stressed thinking are intertwined, I know that the mindset of "a quick jumpstart" is simply not sustainable – and it won't give you the results you're craving.
You have
options

. There are

solutions

.
And they are

easier

than you may realize!

At one point in my life, I did not have any tools to understand the dynamics of a nutrient-insufficient diet, gut health, inflammation, cortisol and hormones. I thought I was eating well by keeping my calories down and working out more. What I "knew" about nutrition came from doing what other people at the gym did. I also began to have less energy, sleep worse and have bouts of deep worry and anxiety. I may have looked fit at the time, but I was not feeling well.

I now know how to pull the strings on those systems to help top athletes perform, help people lose weight in their 40s and 50s and help clients recover from chronic and autoimmune conditions.
You are going to gain deep knowledge and appreciation of what's happening in your body. Then, you are going to learn how to take action and implement a very sound and sustainable system to achieve the results you have desired for so long.
WHY FUEL BETTER FORMULA COACHING, AND WHY NOW?
You've tried so many quickie solutions to addressing your health over the years: from juice cleanses to low fat diets. You throw your whole self in, but it's too extreme and it doesn't last.
It's exhausting. And it doesn't work! Because you have never been given the tools, the guidance and the resources to understand YOUR own body and needs.

You can't do that with a book or a 15 minute office visit. You can't do that by following someone else.
It requires a mentor, tools, guidance and a tribe.
You've never addressed the deep, unsettled and unresolved physical, emotional and nutritional drains on your mind and body. You can totally do it. But not without a guide, tools and a proven approach.
I am currently offering the same process to a small group for much less than private coaching.
The results you want + the coaching you need.
An investment of just $597
If you would like to split your payments in two, click the button below to check out using my installment plan.
SEATS ARE LIMITED. RESERVE YOURS NOW!
Symptoms that I had forever went away"
"I had long standing gut issues that I had come to accept. Within a few weeks, symptoms that I had forever went away. I completed the 2017 Boston Marathon in peak mental and physical state."
Amy Fletcher, MD
Functional Medicine Practioner
Mary taught me how to...feel stronger than ever."
"Following a surgery, I gained weight, and no amount of exercise or food changes made a difference. Mary's system reversed that. She taught me how to fuel my body and feel stronger than ever."
Karen Wood
IronMan Triathlete
How Is Fuel Better Formula Different?
The BIG Picture
Whether you are feeling run-down, dealing with an autoimmune condition, getting back into the gym or are a long-term competitive athlete who feels like you are missing something,

Fuel Better Formula

deals with your whole person.
Phase One: Unpack Your Story & Self-Assess
We look at your own health story, assessments and personal goals. We dig into your mindset and sort out all the internal head-trash, negative narratives and self-limiting beliefs. We start with a fresh attitude and get clear on your vision for yourself. Ignorance is bliss but not when it comes to self-awareness.
Phase Two: Uplevel Your Gut & Immunity
Here's where we take a whole-systems approach to health, energy and weight.
Revive your cells by addressing nutrient insufficiency.
Restore gut function with probiotics and gut-healing foods.
Reduce inflammation,gut irritants, and food sensitivities.
Restore sleep.
Correct imbalances for stress and lack of self-care.
Establish effective patterns, rituals, and routines.
Phase Three: Maintenance + Accountability
This is where the magic and momentum happen. This is what separates this system from a fad or a quick fix. We'll talk about the shadow side of things: setbacks, emotional eating, self-sabotage, travel and the proverbial pity party.
The effectiveness of any system of change or learning (whether it's in your business, your sport or your life) comes down to rituals, routines, habits, accountability and support.
Pacing
Consume at your own pace. A module will be released each week, so you'll never feel overwhelmed or "behind". These are self-paced and include videos, tutorials, resources, handouts, guides, workbooks and reminders. Live sessions weekly give you opportunities to ask questions and make sure you have the tools to implement!
Resources and Support
You will have access to resources, additional videos, handouts, checklists, recipes and guides through out. Plus each module has step by step implementation. You will get assistance and accountability through our private small community Facebook Group.

Create Your "Big Chill" Plan
If your vision for your life doesn't give you chills, it should. You'll craft your own personalized roadmap to revitalization during this phase of the program, creating a plan that fits YOUR lifestyle and YOUR needs.
Trust Your Gut
What happens in the gut doesn't stay in the gut. You'll have a 10-Day Whole Foods plan to follow anytime your gut needs some love.
Makeover Your Metabolism
After you've completed the Assessments and Learning Your Unique Food Blueprint, you'll have a clear understanding of what foods work best to optimize your unique body. You can continue with that or live the 80:20 lifestyle to maintain your results.
Set-Up Your Success
By practicing and establishing simple but powerful morning and evening routines, you'll not only support detoxification – you'll also create physical, emotional and spiritual support.
Understand the Cortisol Connection
Anyone who isn't making the connection to stress as a primary (if not predominant) factor in fatigue, weight gain and low energy is leaving the door open. You'll identify those underlying stressors, as well as daily triggers, and get on a plan to stay free and clear of them.
A specific and personalized program
In addition to weekly live calls, you will also get a private, one-on-one assessment and review consultation with me. This will help you further customize the experience and outcome just for you and your needs.
What You Get in your

Fuel Better Formula Experience

...
"DON'T GO UP THE MOUNTAIN WITH SOMEONE WHO HASN'T GONE UP BEFORE YOU." –

ROB

BELL
Let's face it: change is hard. Health change (even when you really want it) can be overwhelming and confusing. But what if you had a knowledgeable, compassionate, experienced guide to walk you through EVERYTHING?
I'll be there to hold your hand and advocate for you. I can help you with every phase of implementation, working with your physician and even dealing with setbacks.
The Fuel Better Formula course covers
6 ingredients to optimal health.
These are the necessary steps to take back
and fully own your personal wellness.
Mindset Mastery
Turn down the negative narrative and silence your inner mean girl! Learn how to transform your thinking from destructive to constructive. Create powerful daily routines to harness the power of your thoughts and intentions.
Regrow Your Microbiome
It's not what you eat, it's what you digest. All health, energy and weigh issues come directly from the gut wall. I'll walk you step-by-step through how to fix this with real, whole food.
Decode Your Hormones
Mood swings, sluggishness, low energy, sleep issues and low sex drive are a hormonal cry for help! We'll get you back on the path to balance by regulating blood sugar, supporting the thyroid and getting those adrenals happy again.
Crush Your Cravings
Almost everyone believes that they are addicted to sugary or salty treats. If you are swinging through your day with lattes and cookies, it's not lack of willpower - it's nutritional insuffuciency, poor mineral intake and too many toxins. You'll learn your own food blueprint to achieve real balance.
Sweet Dreams are Made of This
Have you heard that sleep is the new sex? Did you know that a night of bad sleep is like weeks of a bad diet? Trouble falling asleep, staying asleep or not getting deep sleep are barriers to feeling good and will cause a host of other problems. Learn how to sleep well again!
Self-first, Not Self-ish
You have a deep desire and right to use your gifts and talents in the world, but the longer we let our battery drain its life force, the less that is possible. When you tap into, allow and prioritize trusting and caring for yourself, new possibilities unfold and magic happens. This is the magical elixir of life.
What Clients Say...
Solved my insomnia..."
"I did not make the connection to sleep and stress in my health and weight. I was able to solve my insomnia."
Jeri Leach
Banking Consultant
My Crohn's is in complete remission..."
"The awareness Mary gave me changed a lifetime of gut issues. My Crohn's is in complete remission right now. My surgeon was beaming when he saw my scans!"
Jenn Mickle
Sailing Instructor, Triathlete
Bonuses, Extras & Resources
I paid my dues: my tuition for my education, as well as by making countless rookie mistakes that cost me time, energy, money and my health.
I am going to shortcut all of that for you - headache, hassle and misery-free.
Bonus #1
4-Week Food Program
---
The food program consists of 4 weeks of chef-created, planned out meals to promote gut health, remove inflammation and support restful sleep. You will receive menus for breakfast, lunch and dinner, complete with shopping lists and meal prep instructions. All meals can be made for the week in 2 hours and are completely geared and simplified for our objectives. No more guessing about food combinations, gut healing and macros.
Bonus #2
10-Day Gut Health Restoration Program
---
Everything from probiotics to gut-friendly foods and gut-restoring practices.
Bonus #3
Sleep, Stress and Self-Care Guide
---
We all know we need to do better in these areas, but what to do often eludes us. You will get a guide for setting up each aspect of your day to allow for lowering your stress, supporting emotional and physical detox and getting fabulous sleep! I have compiled the advice of all the best experts with my proven systems to help you add these effectively to your day. I provide the value of these practices, videos and tutorials, as well as resources for where to buy anything you need at the best prices.
Bonus #4
The Ultimate Resource Guide
---
Over the past 5 years, I have uncovered, researched and reviewed every resource imaginable. I've compiled all the answers to the most commonly asked questions including: What are safe proteins? Where do I buy ingredients at the best price? What's a good water filter? Is my cookware safe? Where do I find this ingredient?
You don't have to buy anything for this program but when you do, I want to make it faster, cheaper and easier. My guide covers it all.
Bonus #5
10% Lifetime Discount on Pro Supplements
---
Many times I find that supplements are not needed or have inactive forms of critical nutrients that are not working properly. I do not represent a brand or product line; however, I can do the homework and tell you what is the most effective on the market, and offer those to you at a 10% discount.
Need a little ​​​​​extra guidance?
Book a one-on-one session with me to go over your personal assessment. We will discuss any health issues or concerns that you may have. You will be provided with my customized recommendations, tailored specifically to your needs. In addition to weekly live calls, you will also get a private, one-on-one assessment and review consultation with me. This will help you further customize the experience and outcome just for you and your needs.
$150
(not included in price of Fatigue Fix program)
You CAN Break the Cycle...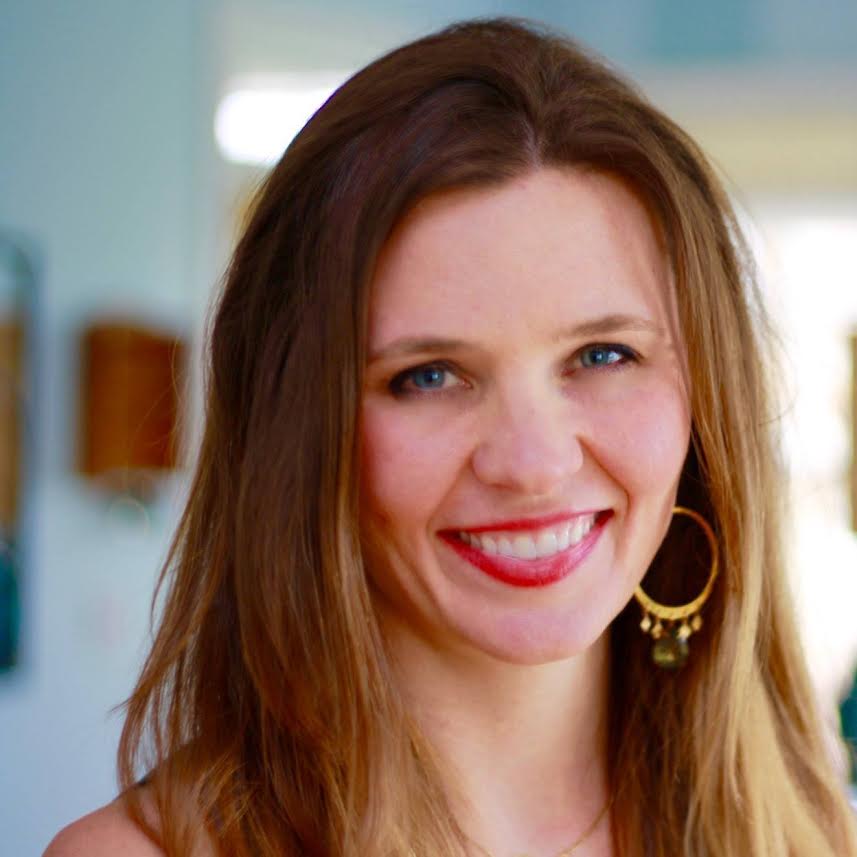 John Doe UI/UX Designer
"I came to Mary expecting a meal plan and a better way to fuel and recover. She took that to a whole new level. I am forever changed." - Emily
"I never understood the deep disconnection to my body that I had since childhood. The tools Mary gave me to shift this allowed me to have a huge breakthrough. I really feel like I can acheive my personal and professional goals." - Mariska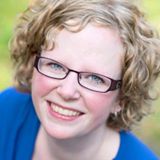 John Doe UI/UX Designer
---
Mary Brooks
Peak Performance Coaching
About Mary Brooks
I help people solve health issues with real food every day. I am an energy, thyroid and gut-health master. I have a Master's in Health Education and own a successful health coaching practice.

I help people get to the bottom of chronic illnesses and autoimmune conditions. I also help athletes go from good to great by correcting classic fuel-and-recovery mistakes.

I also know a thing or two about fatigue personally. Due to cancerous nodules on my thyroid, I had my thyroid removed and went through radiation.
At the time, I had zero tools to understand the loss of energy, anxiety and sleep issues that came with a thyroid issue. The medical system completely failed me. It took me years to figure it out the hard way. Now, I help people navigate this quicker, faster and more successfully because of that experience.
Frequently Asked Questions
What does the program cost?
What if I'm still not sure if it's right for me?
What if I'm traveling during the program?
100% Satisfaction Guarantee
If you are doing the work and are not satisfied by the course after 14 days, you can request a full refund. We will ask to see the coursework you've completed to be sure that you've been following along with the program. Learning is a two-way street, after all!
100% Satisfaction Guaranteed